Athabasca University
Graduation Photos
For over 10 years, New Light Photography (now as GradPhotos.ca) has been proud to provide photography to graduates from Athabasca University. Capturing your memories is both a privilege for us and a lot of fun, and we're looking forward to being a part of your celebration too!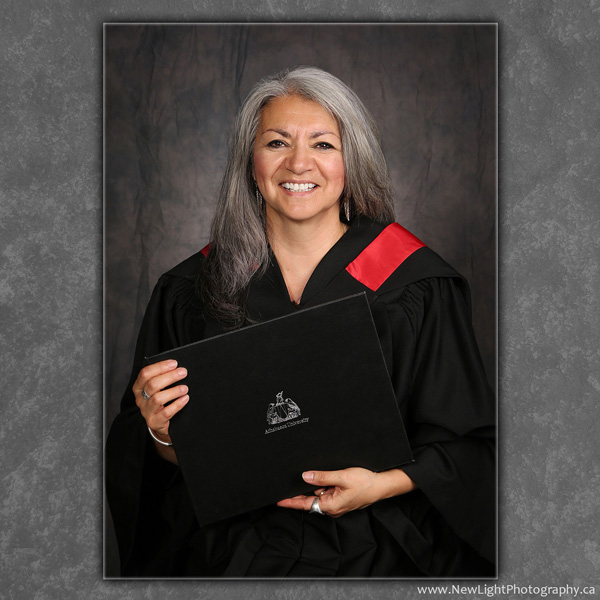 Professional Portraits
are available all year round at our SUB Photo studio in Edmonton, Alberta. We provide the official graduation outfit just like you wear at the ceremony.
More info below.
Grad Photos: Book Now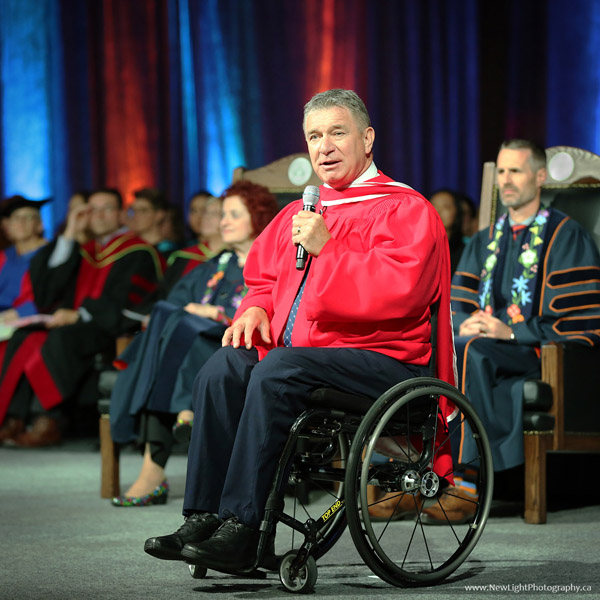 Event Photos
are taken by our team at the ceremonies. See photos of yourself on stage and other highlights from the ceremonies here.
These photos can be downloaded free, courtesy of Athabasca University.
View Photo Galleries
Learn more: How do I get
AthabascaU Grad Photos?
TL;DR: All you really need to do is visit us - just Book a Photo Appointment at our studio!
Celebrate your achievement by wearing the official Athabasca University graduation robes and having your photo taken. We provide the cap, gown, and hood for your degree - all you need to provide are the smiles!
Choose the session that suits you best:
Individual Photos: a "BASIC Grad Session" includes professional Cap & Gown portraits for a single graduate. You'll receive a mix of portraits to view in an online gallery, and be given the option to purchase prints or downloads.
Family Photos: bring along your supporting cast! Book an "ENHANCED Grad Session" to receive more portraits than the basic session, with the option of some photos with your loved ones. (Note: COVID gathering restrictions may restrict who can join you.)
For even more details, visit our Photo Sessions page at SUB Photo, or contact us with your questions. We hope to see you soon!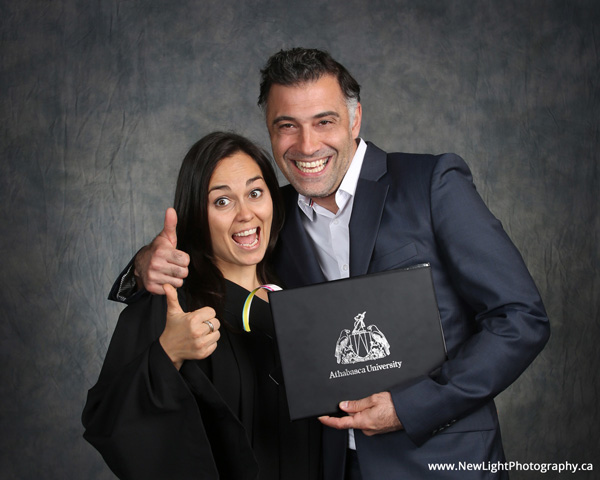 Grad Photos: Book Now