PHOTO SESSIONS
What kind of photo sessions are available at your school? We offer two levels of grad photo session, plus professional headshots in some locations. Here's the details of what is included:
General Information:
Click to expand:
Here's what to expect along the way as you book your session, have your photos taken, purchase and receive your final products. (If you've had professional photos taken before, this process may already be familiar.)
TL;DR: Visit our appointment calendar, choose your school and book a time that works for you. Then, just show up prepared! We will send you instructions at each step.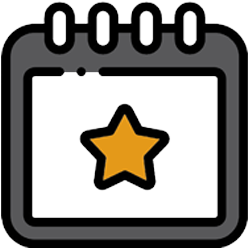 1

BOOK YOUR SESSION

This part is the easiest! Check out the different session options (further down on this page) and then visit our Appointment Calendar to book your time. If dates available at your school don't work for you, consider visiting our studio.

Remember to also FIND YOUR CLASS and check for any deadlines.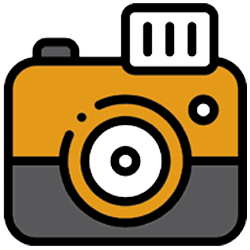 2

PHOTO DAY

Plan ahead! You'll need to wear an appropriate shirt and bring your session fee (in cash, if possible). Get some tips by visiting our Getting Ready page.

Then all you do is show up on time and bring your smile. The cap & gown will be provided for you, but you're welcome to bring a small prop along if you like.
3

CHOOSE YOUR FAVOURITES

You'll get a link to view your photo gallery by email, usually within a week. We hope you enjoy the results! Remember to share the link with your friends and family -- they might be even more excited to see the photos than you are.

The photos you start with are called proofs or previews because they aren't quite finished yet. Use them to choose your favourite images and ask your family which ones they would like. Once you purchase your photos the watermark will be removed and we will do any extra enhancements required before printing them. For more details, visit our retouching page.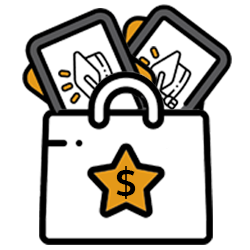 4

BUY PRINTS & DOWNLOADS

Now that you've shown your family and chosen your favourite photos, you can place an order for what you want. Photos make a great gift, especially for parents and grandparents who are proud of you!

There will be a shopping cart alongside your photo gallery with a variety of products including prints, downloads and personalized items. Tip: watch our social media for special offers, and order promptly to benefit from our Early Bird Special. For more information, see: How much do Grad Photos cost?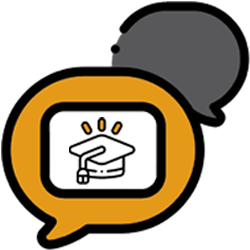 5

MAKE PEOPLE HAPPY!

Once your photos are ready, make sure you share them with everyone! Congratulations on graduating - we hope these photos will help you remember some great memories you made along the way to this achievement.
Don't worry too much about what to do; we will walk you through each step. You'll get instructions and additional information at each stage of the process - after you reserve an appointment, when you receive your proofs, and after you place an order. If you have questions though, you can always get in touch on our Contact Us page.
Grad Photo Session Choices:
Grad photos are our specialty, of course, and we are genuinely excited to be capturing this milestone for you!
What's included in a grad photo session? You may choose either a Basic or an Enhanced session. The main difference is the number of photos you'll get, and whether you just want cap & gown photos or something extra. Click the session type for full details.
Click to expand: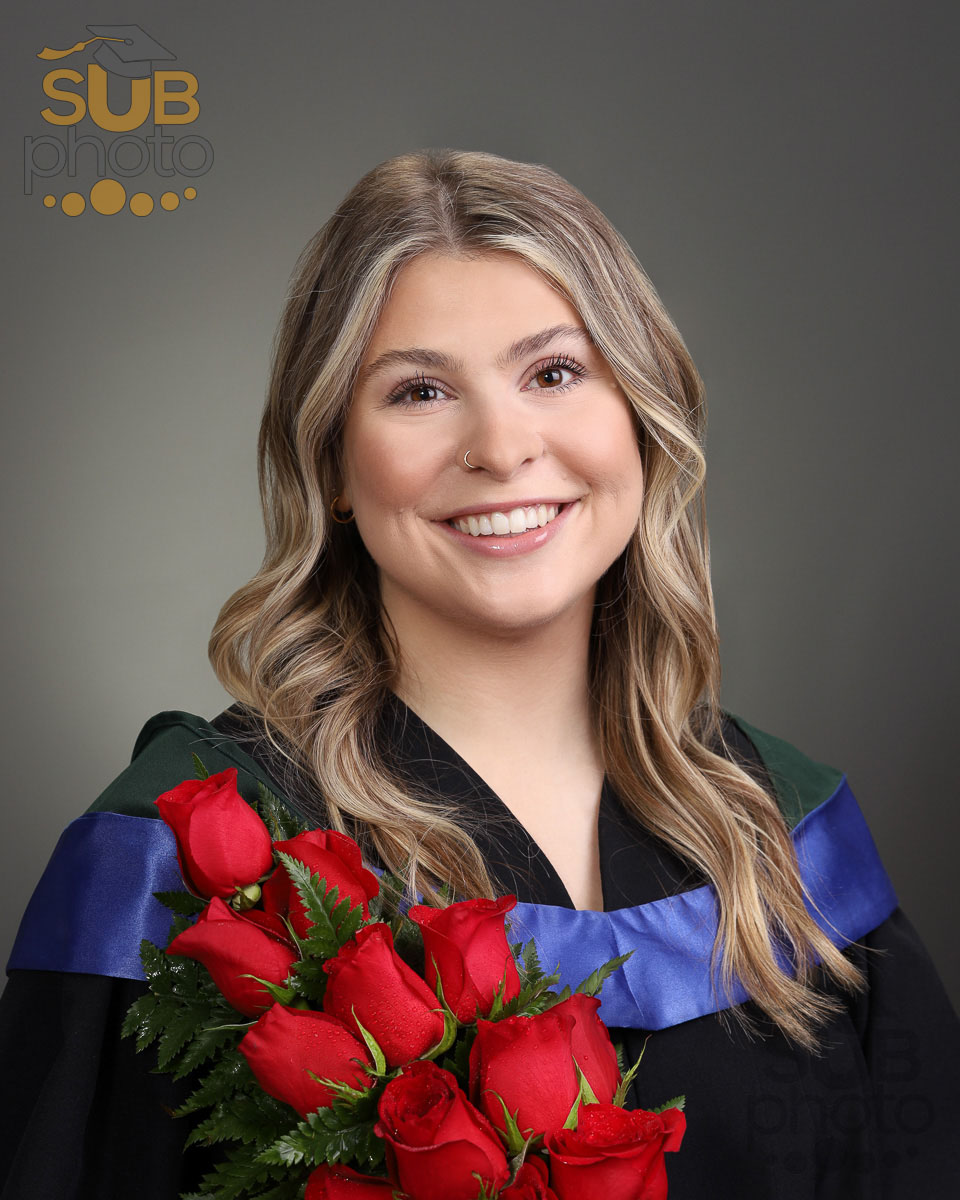 Classic grad photos for yourself.
A Basic Grad Session is the most popular choice for students who need simple cap & gown photos. You'll get roughly 15 different photos with a variety of poses and backgrounds. Props and some "fun" poses are included if you wish!
Your photos will be uploaded to a private gallery where you can view them, choose your favourites, and purchase prints and downloads for your friends and family.
$30* +GST
Includes:
15-minute photo session
"Quick-Look" on site
15+ proofs in an online gallery
Prints and downloads not included.
*See your school's info page
for any discounts or special offers.
More poses, more variety ... more fun!

The Enhanced Grad Session is for those who want something extra! You'll get everything in the Basic Session, plus another 10-15 photos to open the door to some creative ideas.
You could change into a second outfit like your grad dress, or get a professional photo for your résumé. Or, bring someone you care about for a few photos - even your pet, if your campus allows. We can fit two people comfortably, three if you hug tight; for larger groups please visit us at our studio.
$40* +GST
Includes:
20-minute photo session
All 'Basic Session' poses
Family, Pets, or Clothing Changes Allowed
25+ proofs in an online gallery
Prints and downloads not included.
*See your school's info page
for any discounts or special offers.
PROFESSIONAL HEADSHOT SESSIONS
At some locations we also bring professional, studio-quality headshots to you! Our lighting is perfect for capturing distinctive business portraits quickly and easily. Update your LinkedIn account, add a photo to your résumé, or dress up your online profile.
Only available at some locations -- check the booking calendar for your school or group.
Click to expand: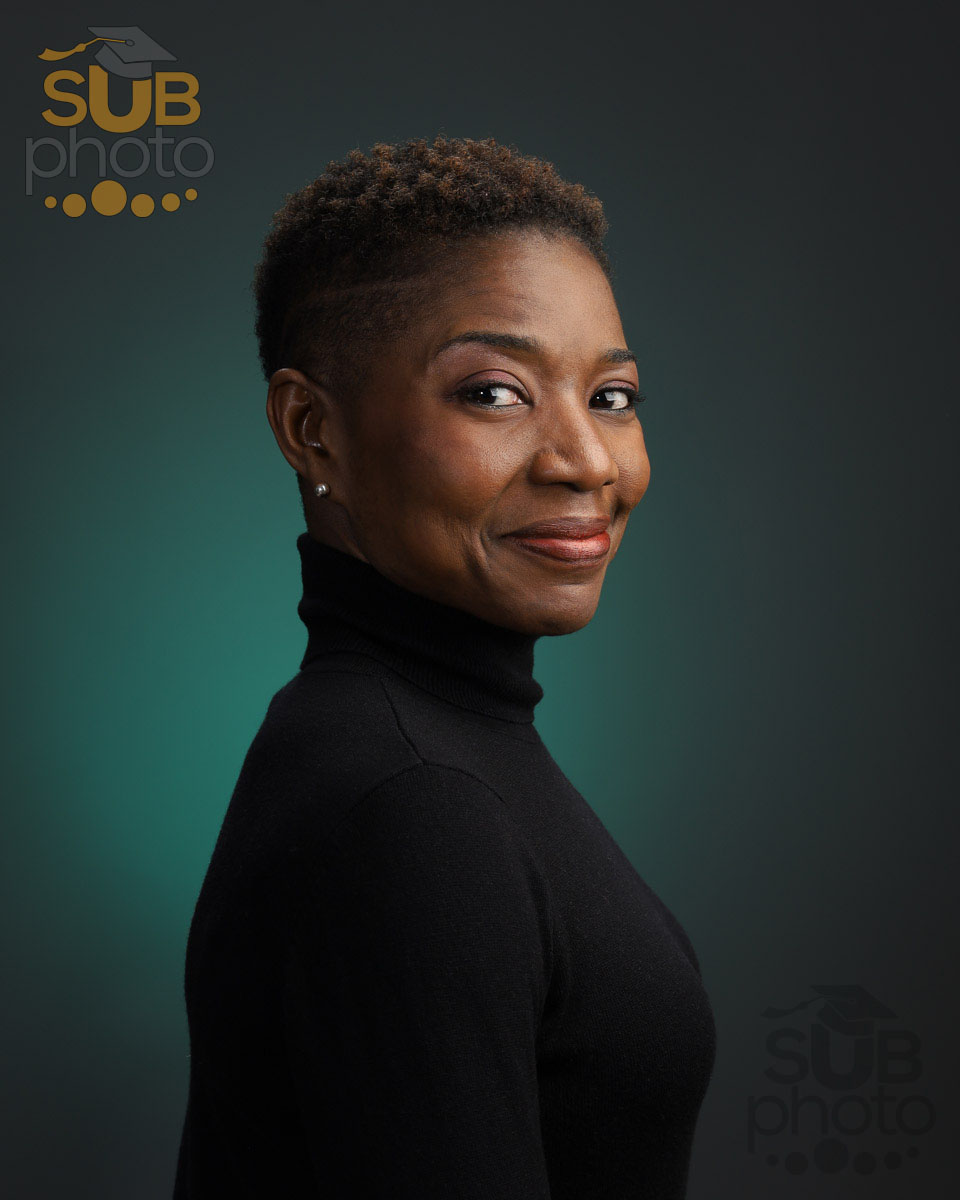 Clean, quick, classic.

A Professional Headshot makes a great first impression! We'll work with you to capture portraits that feel right - images that reflect you at your natural best. If you have a brand or company theme we can match that style, or design photos that are uniquely yours.
You'll get 10 to 15 different images, and you'll be able to download them all and use them as you wish. Retouching is included on your favourite one!
Includes:
15-minute photo session
"Quick-Look" on site
Downloads of all photos
Retouching of your selected photo
Additional retouching may be purchased from your gallery.
Questions?
For information specific to your school or program, visit our Find your class page or search for your school. For more general information, try our help articles found in the menu above or Contact Us. We're happy to help!